Pure Vegetarian Restaurant located in Tiruchirapalli
Our Tradition Of Best Hospitality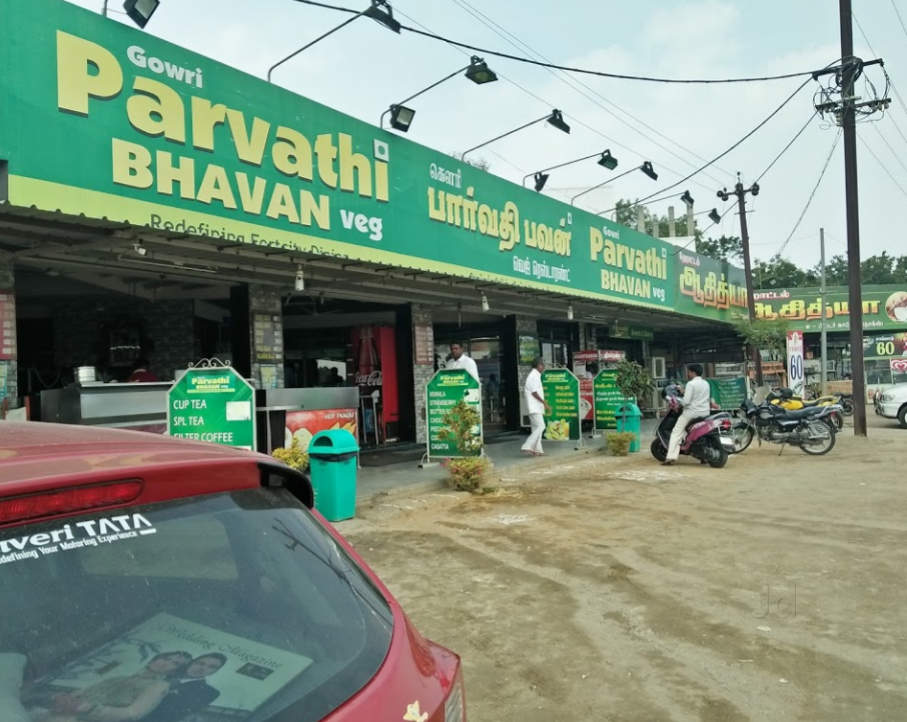 24 Years Of Warm Welcome...
Gowri Parvathy Bhavan is a Pure Vegetarian Restaurant located in Tiruchirapalli near Samayapuram Tollgate,(Trichy to Chennai Highway) . We are the leading vegetarian food chain that is famous for its exotic spices, delicate herbs, and fine dining experience. We have a wide menu list that includes South Indian, North Indian, Chinese, Chats, and beverages.
Pure Veg Restaurant Hotel near Trichy Tollgate
Meals, Gravies and Side Dishes
Snack, Beverages & Ice Creams
We are Open All Day
Wanna help with booking reservation, kindly fill the above form to continue.